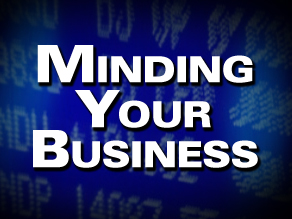 CNN Business Correspondent Christine Romans is Minding Your Business everyday here on amFIX
Outrage:
Thousands of you are seeing red over the green bestowed on AIG traders and executives. Incredible and overwhelming response to AM this morning about the taxpayer dollars going to pay hundreds of millions in bonuses to AIG.
Three undeniable facts you keep hammering: the taxpayer owns 80 percent of this company. The company's performance was horrendous and almost brought down the world financial system. No one would be getting a bonus if it weren't for the government rescue. Almost every caller and emailer is demanding these legal contracts be renegotiated.
A Treasury department official says the government's legal analysis shows the bonuses must be legally paid. The President says he wants to try to block them. Millions have already gone out the door. It's all just another ugly example of the mess we are in.
The Value of Your Home:
All week we are taking parts of the economy and examining how bad it is, how bad it could get, and most importantly, when we will know it is turning around.
These are the clues you will need to catch the recovery as it is happening.
Today, it's housing. A huge bubble popped. The housing market crashed. How bad is it? The Treasury Secretary warned last week: "Millions have lost or are at risk of losing their homes."
74 thousand homes repossessed by the bank last month alone. 11 percent of homeowners are behind in their payments.
The vast majority of you are paying your mortgage on time. But the value of your house is plunging. According to Case-Shiller, in some cities, home prices are down 40%. Millions of Americans owe more on the house than the home is even worth.
Economist Robert Shiller says the trend has been unrelenting. "We've been going down now for almost 3 years."
How bad will it get? Even though prices are down - they are still well above the housing booms of the 1970s and 1980s. It means we may have a way to go to bottom out. When will it turn around? Is good news finally on the horizon?
Shiller says the turn will come slowly. "I'm not predicting it but I'm saying it would be entirely within the realm of possibility that later this year we would see an improvement"
Shiller says watch for successive months of stable home prices, across the map. That will be the best sign as he says, "we're coming up."
On that front, of interest today - a blip in new home construction in February. It defied expectations. It's just too soon to know if it means anything significant. But it's the first positive surprise in housing I have seen in months.