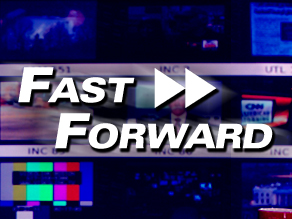 The stories that will be making news later today:
Airlines are getting higher marks for "quality of flight." This morning the Department of Transportation will officially release the results of an annual industry study by private researchers. It says airlines did a better job last year when it came to rates of lost bags, late arrivals, passengers bumped from flights and consumer complaints
Singer Chris Brown will be in court in Los Angeles this afternoon for his arraignment on felony assault charges. Brown is accused of attacking his girlfriend, singer Rihanna. The celebrity website TMZ is reporting that Brown will make a deal so that Rihanna doesn't have to testify.
Defense Secretary Robert Gates will announce which of the multi-million dollar weapons programs will be cut or delayed today. It's an effort to reign in defense spending, which has soared 72 percent since 2000. Depending on which programs are affected, thousands of jobs could be cut.
A Big Apple landmark goes green. This morning at 11am ET, Former President Bill Clinton and New York Mayor Michael Bloomberg will be on hand as the Empire State Building unveils its groundbreaking new energy efficient technology.
The Boston Red Sox are hoping to have Massachusetts Senator Ted Kennedy throw out the ceremonial first pitch this afternoon at Fenway Park. The BoSox play the Tampa Bay Devil Rays in their season opener. Ted kennedy, as you know, has been battling brain cancer for the past year.
And it's the "last dance." North Carolina and Michigan State will meet tonight in college basketball's national championship game. The Tar Heels are favored. The teams played back in December and North Carolina won by 35-points. But the Spartans should have a real home-court advantage with the final being played at Detroit's Ford Field.