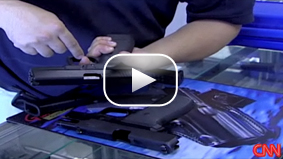 Despite a rash of shooting rampages, Congress is unlikely to pass new gun control laws. CNN's Jim Acosta reports.
You'd think with a Democratic President and a Democratic Congress, gun control bills would be on their way to the White House for the president's signature.
But times have changed.
And so have Democrats on gun rights. As one southern Democrat recently said, the way the votes are shaping up these days, gun control is "dead on arrival" on Capitol Hill.
What do you think? Why is gun control receiving little attention from lawmakers despite mass shootings across the country?