Editor's Note: PolitiFact.com is a project of the St. Petersburg Times that aims to help you find the truth in politics. Every day, reporters and researchers from the Times examine statements by members of Congress, the president, etc. They research their statements and then rate the accuracy on their Truth-O-Meter.
John Boehner claims city uses stimulus money to hire someone to apply for more stimulus money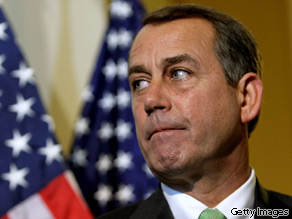 U.S. House Minority Leader Rep. John Boehner (R-OH) pauses as he briefs the media on Capitol Hill October 3, 2008 in Washington, DC.
"In North Carolina, they used stimulus money to hire one new state worker. His job, apply for more stimulus funds from the taxpayers by the way of the federal government." John Boehner on Thursday, July 2nd, 2009 in a Web ad.
The Truth-O-Meter Says: FALSE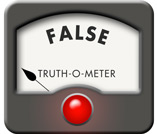 Read more: Little Washington, welcome to big Washington
Mitch McConnell's record distorted by Democratic campaign ad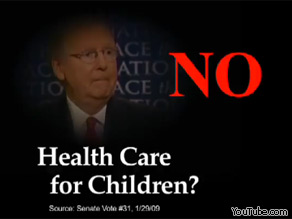 This TV ad by the Democratic National Committee distorts Senator McConnell's record, according to PolitiFact's Truth-O-Meter.
Mitch McConnell opposed "legislation to create and protect Kentucky jobs . . . help for the unemployed. . . health care for Kentucky's children," and "fair pay for women," according to the Democratic National Committee on Thursday, July 2nd, 2009 in a television ad.
The ad from the DNC gives the impression that Republican Senate leader Mitch McConnell hates jobs, unemployment compensation, health care for little children and equal pay for women.
The Truth-O-Meter Says: BARELY TRUE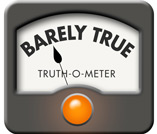 Read more: He doesn't hate puppies either
Barack Obama Campaign Promise No. 517: Negotiate health care reform in public sessions televised on C-SPAN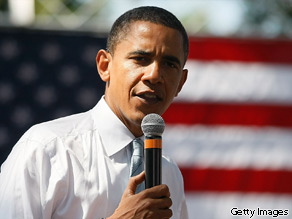 Then-presidential candidate Barack Obama speaks during a campaign stop at John Tyler Community College August 21, 2008 in Chester, Virginia.
To achieve health care reform, "I'm going to have all the negotiations around a big table. We'll have doctors and nurses and hospital administrators. Insurance companies, drug companies - they'll get a seat at the table, they just won't be able to buy every chair. But what we will do is, we'll have the negotiations televised on C-SPAN, so that people can see who is making arguments on behalf of their constituents, and who are making arguments on behalf of the drug companies or the insurance companies. And so, that approach, I think is what is going to allow people to stay involved in this process." Sources: Town hall meeting on Aug. 21, 2008, in Chester, Va.
Obameter says: PROMISE BROKEN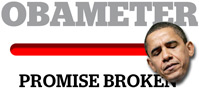 Read more: Obama said he'd televise health reform negotiations on C-SPAN