Editor's Note: PolitiFact.com is a project of the St. Petersburg Times that aims to help you find the truth in politics. Every day, reporters and researchers from the Times examine statements by members of Congress, the president, etc. They research their statements and then rate the accuracy on their Truth-O-Meter.
Murtha claims the U.S. will have more troops in Afghanistan than Russia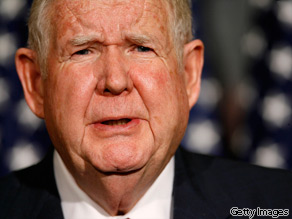 Rep. John Murtha claims the U.S. will have more troops in Afghanistan than Russia.
Rep. John Murtha, a senior member of the House Appropriations Committee who chairs its defense subcommittee, is one of the Democrats concerned about President Barack Obama's plan to send 30,000 more troops to Afghanistan.
On Hardball with Chris Matthews on Dec. 2, 2009, Murtha said he was worried about the cost and complexity of Obama's strategy.
"This is a very complicated thing and very costly operation," said Murtha, D-Pa. "So you know, we got a lot of problems facing us, 104,000 contractors already in Afghanistan, in addition to the 68,000 troops. We're going to have more troops, Chris, than the Russians had in Afghanistan."
Murtha said "Russians," but it was clear that he was referring to the Soviet Union, which was still intact when its troops invaded Afghanistan in 1979. Murtha's comments got us wondering whether the United States would have more troops stationed in the country than the Soviet Union did after it invaded.
The Truth-O-Meter says: BARELY TRUE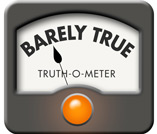 Read more: Only if you count NATO, too
Obama says 'extremists' sent to U.S. from Afghanistan-Pakistan border area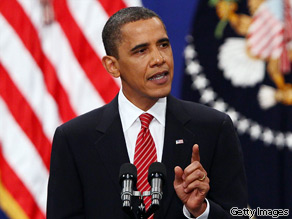 In a speech at the U.S. Military Academy at West Point President Obama made the case for a troop increase in Afghanistan.
President Barack Obama has decided to increase the number of U.S. troops in Afghanistan, and he made the case for the increase in a speech at the U.S. Military Academy at West Point, N.Y.
"I make this decision because I am convinced that our security is at stake in Afghanistan and Pakistan," Obama said. "This is the epicenter of violent extremism practiced by al-Qaida. It is from here that we were attacked on 9/11, and it is from here that new attacks are being plotted as I speak.
"This is no idle danger; no hypothetical threat. In the last few months alone, we have apprehended extremists within our borders who were sent here from the border region of Afghanistan and Pakistan to commit new acts of terror. And this danger will only grow if the region slides backwards, and al-Qaida can operate with impunity. We must keep the pressure on al-Qaida, and to do that, we must increase the stability and capacity of our partners in the region."
The Truth-O-Meter says: MOSTLY TRUE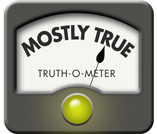 Read more: Accused, but not convicted
Obama said cap and trade would increase electricity rates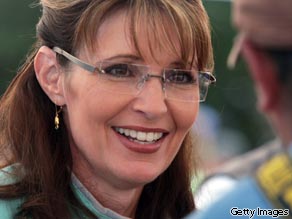 In her new book, Sarah Palin claims President Obama admitted a cap and trade plan would cause electricity bills to ''skyrocket.''
In her new book, Going Rogue, Sarah Palin said President Barack Obama's support for a cap and trade plan was "misguided."
"The president has already admitted that the policy he seeks will cause our electricity bills to 'skyrocket.' Sadly, those hit hardest will be those who are already struggling to make ends meet," she wrote.
Here, we're looking at Obama's comments on electricity bills.
First, though, here's a quick summary of cap and trade for those who aren't famliar with it: To slow climate change, the government would set a cap on carbon dioxide and other greenhouse gas emissions. To comply, companies such as electric utilities must either upgrade to cleaner technologies or buy credits — also known as allowances — to continue polluting. Companies can buy and sell the credits as necessary to conduct their business.
We were familiar with Obama's original quote from his campaign for president. It came from a videotaped interview he did with the San Francisco Chronicle editorial board very early in the campaign in January 2008.
"Under my plan of a cap-and-trade system, electricity rates would necessarily skyrocket," Obama told the Chronicle. "Coal-powered plants, you know, natural gas, you name it, whatever the plants were, whatever the industry was, they would have to retrofit their operations. That will cost money. They will pass that money on to consumers."
The Truth-O-Meter says: TRUE