Editor's note: John P. Avlon is a senior political columnist for The Daily Beast and author of the forthcoming "Wingnuts: How the Lunatic Fringe is Hijacking America." Previously, he served as chief speechwriter for New York City Mayor Rudy Giuliani and was a columnist and associate editor for The New York Sun.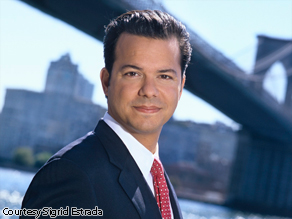 John Avlon says the too-close-to-call Massachusetts race is hinging on the choice made by independent voters.
By John Avlon, Special to CNN
(CNN) - On Tuesday, the eyes of the political world will be turned to Massachusetts where an unexpectedly close special election is being held to determine who will succeed Ted Kennedy in the Senate.
Conventional wisdom labels Massachusetts a liberal bastion, but this stereotype misses the mark. In fact, there are more independents in Massachusetts than Democrats or Republicans.
Take a look at the numbers: There are roughly 2.1 million independent voters in Massachusetts, 1.5 million Democrats, and 500,000 Republicans. Yes, Democrats far outnumber Republicans in the Bay State - especially in Boston - but there are more independents than Democrats and Republicans combined.
This is the key to understanding why the race between Republican State Sen. Scott Brown and Massachusetts Attorney General Martha Coakley, a Democrat, is so close. It reflects a broader dynamic occurring in American politics: Independents are the largest and fastest growing segment of the electorate.
There are now 11 states like Massachusetts, where independents outnumber Democrats or Republicans outright. Winning independents is the key to winning any election - and right now, independents are angry at the Democrat-controlled congress.