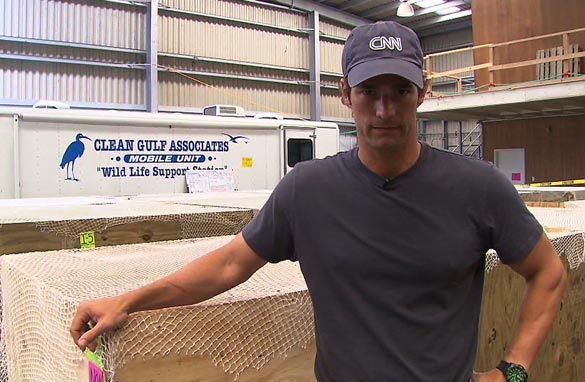 CNN's Rob Marciano reports on a warehouse converted to a bird rescue center where oiled birds get rehabilitated and released.
(CNN) – No exaggeration is necessary when describing the sheer scope of the environmental tragedy that's now unfolding in the Gulf of Mexico. It is an unprecedented disaster and when it comes to dealing with all the damage it requires an unprecedented response. Our Rob Marciano reports on the story of one woman who is answering the call. Watch

Program Note: Join Rob Marciano for his special report, "Rescue: Saving the Gulf," this Saturday and Sunday at 8 p.m. ET. He'll take you inside the largest, most ambitious cleanup job ever.