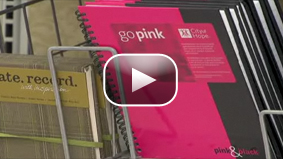 CNN's Carol Costello reports on how companies are advertising more products for women due to the recession.
As the recession deepens, guess who's fast becoming the best friend of American businesses?
American women.
Companies have long known that women often make the buying decisions for the household. But unemployment now is soaring much higher among men than women, which means women now control even more of what gets spent.
By one measure 80% of consumer spending is attributed to women. They control as much as 85% of household spending on everyday items. And they buy more than half of the new cars. Statistics like these are getting the attention of American's corporations.
Ad Age's Natalie Zmuda says that advertisers long overlooked the spending power of women. "But we are no longer a niche market," she told CNN, "and it's good that advertisers are finally paying attention to that."
McDonald's is on board. They want to convince women that their hot drinks are trendy and fashionable.
Frito-Lay has launched an "Only in a Woman's World" web campaign. It features Anna, Cheryl, Maya, and Nikki, four young friends who chat about their weight, men, vacations–and all the while within reach are bowls of Frito-Lay's "Smart Food" snacks. Frito-Lay says women used to buy snack foods for husbands and kids. "Smart Food" gives women their own snack.
No one has jumped into the female market more than OfficeMax. Their VP of marketing and advertising Julie Krueger told CNN that after two major marketing studies "the data was so clear it was like wow…you can't deny this…you can't turn away from this."
The result? Those pale index files took on bright colors. Black pens turned into a rainbow of colors wrapped around new and cutting edge forms. Even shredders were redesigned by reducing the size and weight so they'd be easier to move around. "Women have higher expectations," says Krueger, "and they're really setting the bar higher for us."