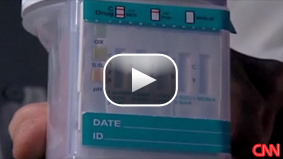 Lawmakers want food stamps and unemployment recipients to take random drug tests. CNN's Christine Romans reports.
Everyone has heard about a random drug test to get your job.
How about a drug test to get an unemployment check?
A urine test for food stamps?
The number of Americans collecting jobless checks is at a record, and lawmakers in a number of states want to tie some strings to those benefits.
What do you think? Is this a good idea?