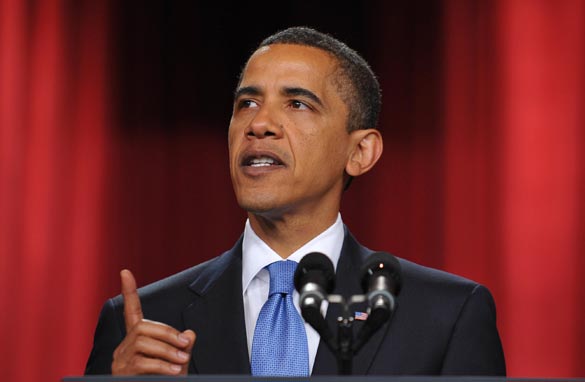 President Barack Obama delivers his highly-anticipated address to the Muslim world on June 4, 2009 in the Grand Hall of Cairo University in Cairo. Getty Images
Happening now – President Obama speaks to the Muslim world.
An important and highly anticipated speech designed to repair relations with the Muslim world – The president has apparently been working right up to the wire. It's a big moment for his presidency and we have a big team with us to break it all down. CNN Senior Political Correspondent Candy Crowley is here with Chief International Correspondent Christiane Amanpour. We're also joined by a panel of foreign policy experts, Republican strategist Ed Rollins, Democratic strategist Lisa Caputo, Fawaz Gerges, Middle East scholar at Sarah Lawrence College and Robin Wright, author of "Dreams and Shadows: The Future of the Middle East." It's a big moment for the White House and we have a big team here with us to give you the best coverage possible.
Tell us your thoughts on President Obama's speech on Twitter @amFIX