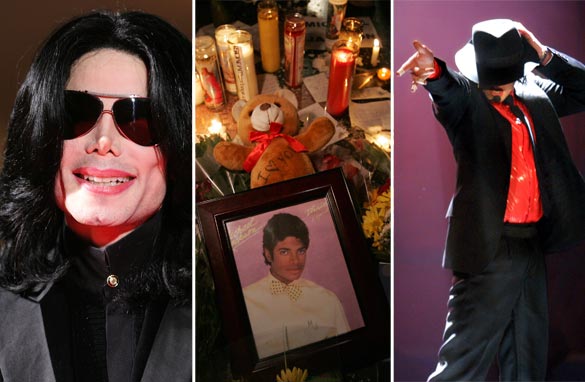 Entertainer Michael Jackson died after being taken to a hospital on Thursday having suffered cardiac arrest, according to the Los Angeles County Coroner's office. Getty Images
LOS ANGELES, California (CNN) - An autopsy on entertainer Michael Jackson has been scheduled for Friday and results are expected by afternoon, according to the Los Angeles, California, coroner's office.
The "King of Pop," who was preparing for a comeback tour, died Thursday at age 50.
Jackson, under apparent cardiac arrest, was taken from his home by paramedics to Ronald Reagan UCLA Medical Center, where a team of physicians tried to resuscitate him for more than an hour, said Jackson's brother Jermaine. He said the music idol was pronounced dead at 2:26 p.m. (5:26 p.m. ET).
Another one of Jackson's six siblings told CNN that he learned of Jackson's death through his manager, Frank Dileo.
"Frank told me that Michael last night was complaining about not feeling well. He called to tell him he wasn't feeling well," Marlon Jackson said. "Michael's doctor went over to see him, and Frank said, 'Marlon, from last night to this morning, I don't know what happened.' When they got to him this morning, he wasn't breathing."