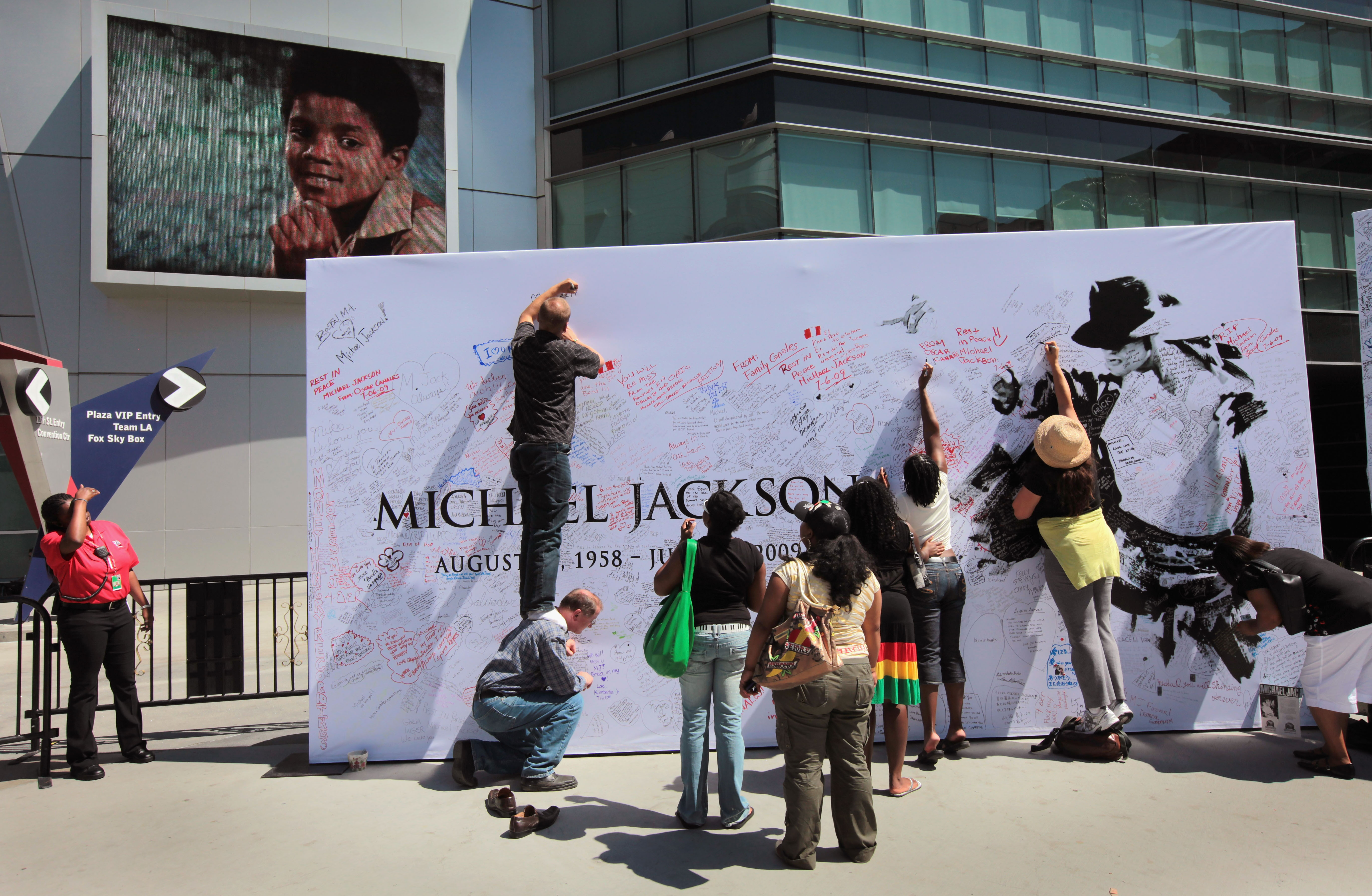 (Getty Images) Fans sign a Michael Jackson poster covered in messages outside the Staples Center.
Here are the big stories on the agenda today:
We are live outside the Staples Center this morning, where Michael Jackson will be remembered in what's expected to be one of the biggest public memorials ever.  He didn't do anything low key while he was alive.  His final farewell is no exception.  The fans have already started to arrive in downtown L.A.  Only 11,000 have a ticket.  And despite the city's pleas for those without one to stay away, police estimate the crowd could reach close to one million – and it will bridge generations.  Parents who played Stevie Wonder LP's are bringing their kids, who download Usher MP3's.   Both stars are expected to be here today to say goodbye to the biggest recording artist in history.
President Obama is beginning his second day in Russia with a visit to the man experts say is the country's real leader, Prime Minister Vladimir Putin.  The president then took his message to the people, with a major speech in Moscow. Our top guy at the White House, Ed Henry sat down with the president in Moscow after his speech.  It's access to a high-stakes summit you won't get anywhere else.
The other big story.  Alaska Governor Sarah Palin giving her first interview to CNN since announcing she's resigning, saying she's "not a quitter."  Our Drew Griffin caught up with her on a fishing trip.  Wait 'till you see the waders!