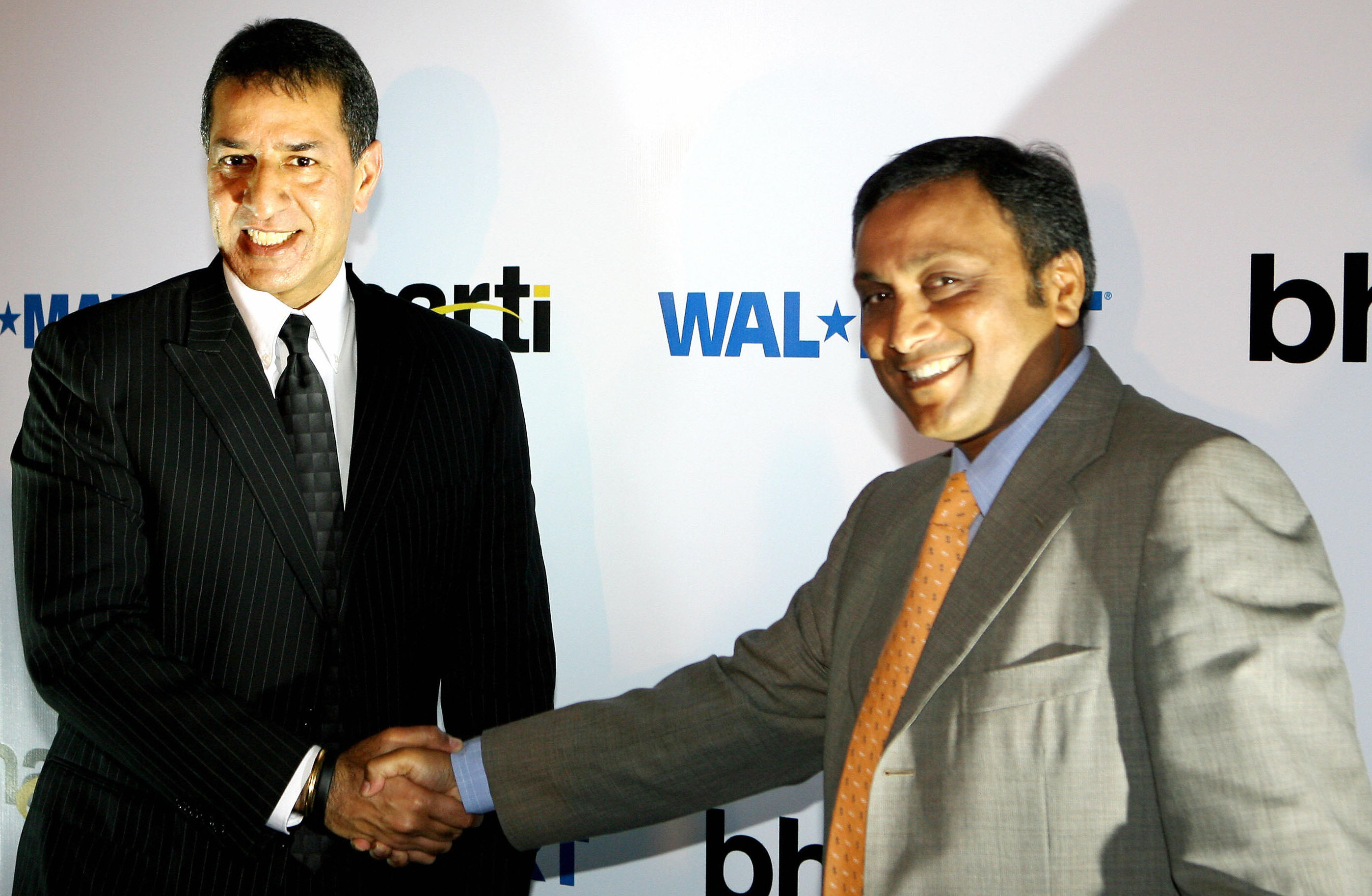 (Getty Images) Managing Director of India's Bharti Enterprises Rajan Bharti Mittal (L) shakes hands with President of US Wal-Mart's operations in India, Raj Jain during a press conference in New Delhi, 06 August 2007.
In the Holy City of the Golden Temple an American retail giant is hoping to strike gold.
Walmart has finally made its way to India, in a joint venture with one of the country's best-known companies: Bharti Enterprises. But not everyone can shop here. This is a wholesale store aptly named "Best Price Modern Wholesale."  Here only licensed business people, hotels or institutions are allowed in.
India's strict business rules forbid foreign companies from direct retail for fear multinational corporations will wipe out the little guy. For some businesses…it can mean visiting up to 25 different places everyday just to stock the shelves. The store also appeals to Sundar Singh, who owns a small store in a nearby village. He says, "I travel 40 kilometers, but I save a lot of money and get good quality of products. I visit this place four to five times a week."
But not everyone is excited about the new store in the Punjab's Amritsar. Small distributor Pawan Sharma is worried. He says his business has dropped by 15-percent in the month Wal-Mart has been open. But the Bharti-Walmart partnership says with more than one-billion people to serve, there's room for everyone to do good business here.
Bharti-Walmart is planning to open 15 stores across India within the next few years.