[cnn-photo-caption image=http://i2.cdn.turner.com/cnn/2009/images/07/09/signage.simulator.randall.island.art.jpg caption="The sign upon entering the subway component."]

From CNN Associate Producer Erica Fink
FDNY firefighters are now training on the world's first high rise fire simulator, and they took us along for a morning of drills at the Fire Academy, or as they call it, "The Rock."
The building simulates conditions unique to high rise fires: a person stuck in an elevator shaft; people stuck in the windowsills of burning rooms, many floors high; rooms with old or poor ventilation; apartments and offices illegally divided into very small rooms.  And while the building itself is only five stories tall, the drills require engine companies to react as if they are 40 or 50 stories off the ground (there's a trampoline on the side of the building, but they're not allowed to jump off the roof.)
As many as fifteen times a day, they set the building on fire with a remote control.  Deb got to play victim as one squad company practiced a rope rescue from the fourth floor.
Until the simulator was built, firefighters practiced on unused portions of working office buildings (imagine sitting at your desk and seeing a firefighter repelling from the roof past your window).  Worse yet, they only got to do it a couple of times a year and it wasn't real fire - they would practice without smoke or water.
The academy looks like something out of Hollywood. They have fake street scenes, burnt down busses, and a full-fledged subway station for firefighters to practice rescuing people stuck beneath subway trains (I crawled under one of the subway cars and there really is headroom if you get stuck under one…but I'm glad the FDNY is practiced on getting folks out of there.) Check out the videos and our exclusive behind the scenes photos.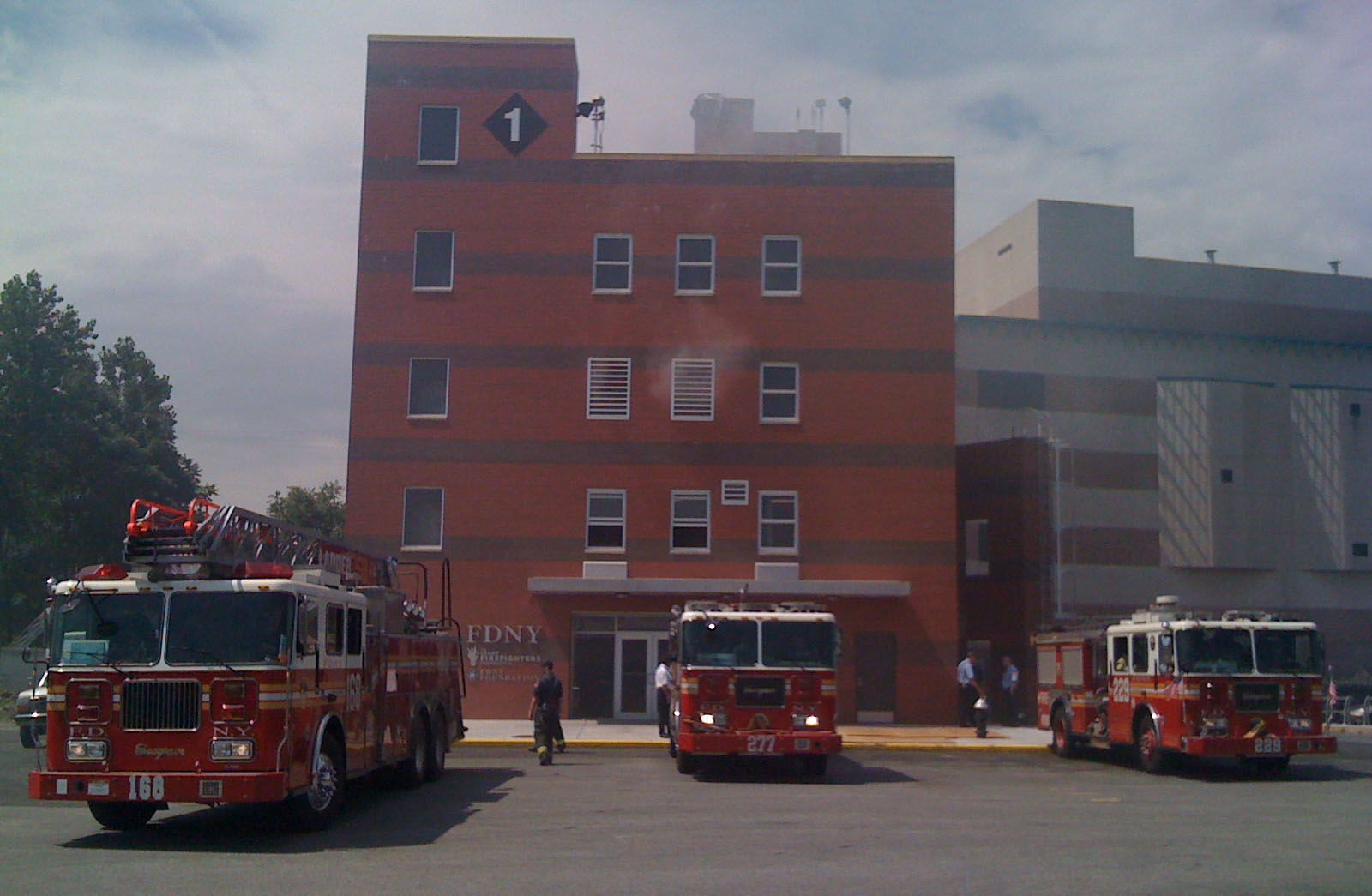 On site at the nation's first fire simulator on Randall's Island, NY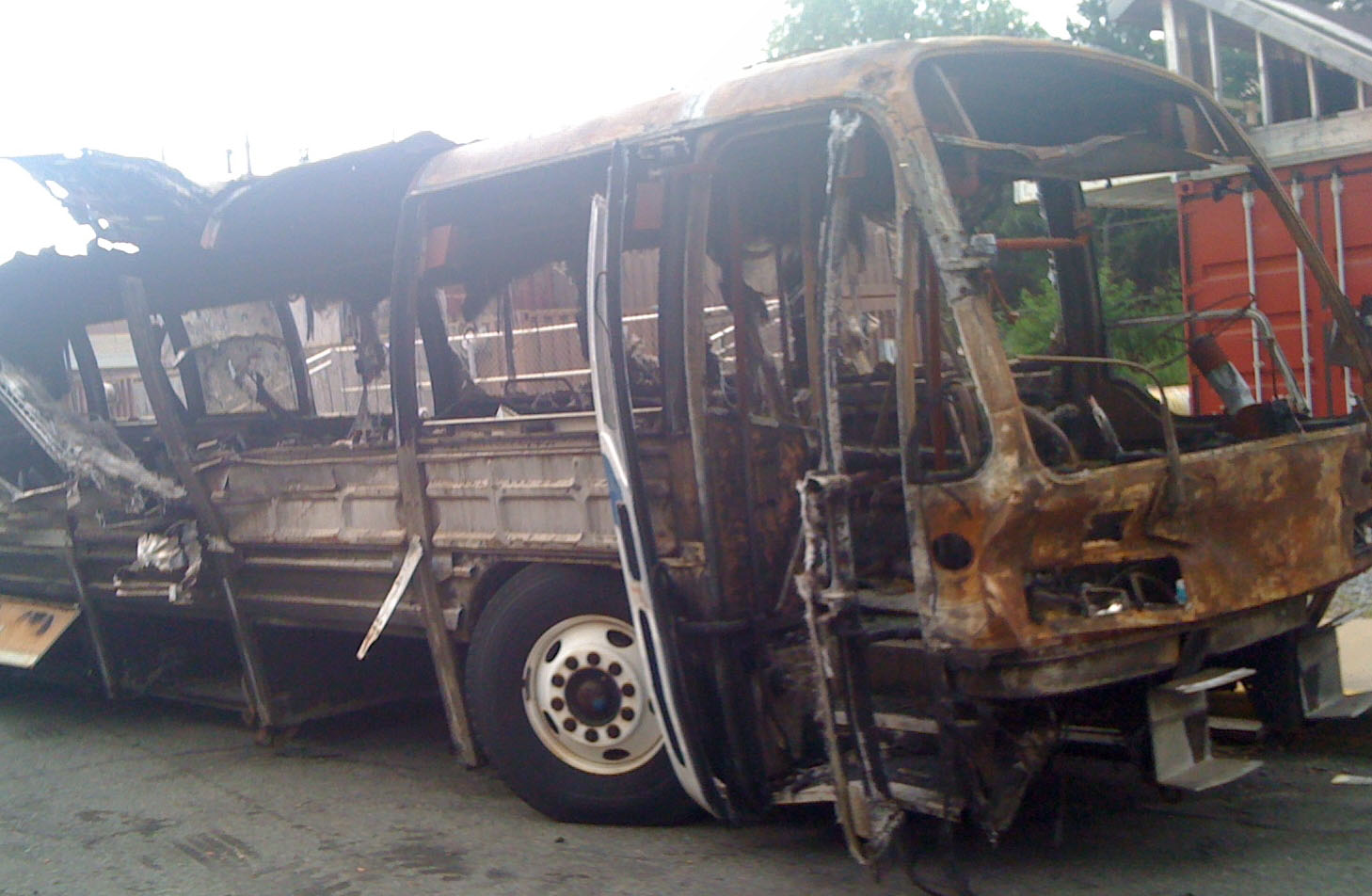 A simulated burning bus.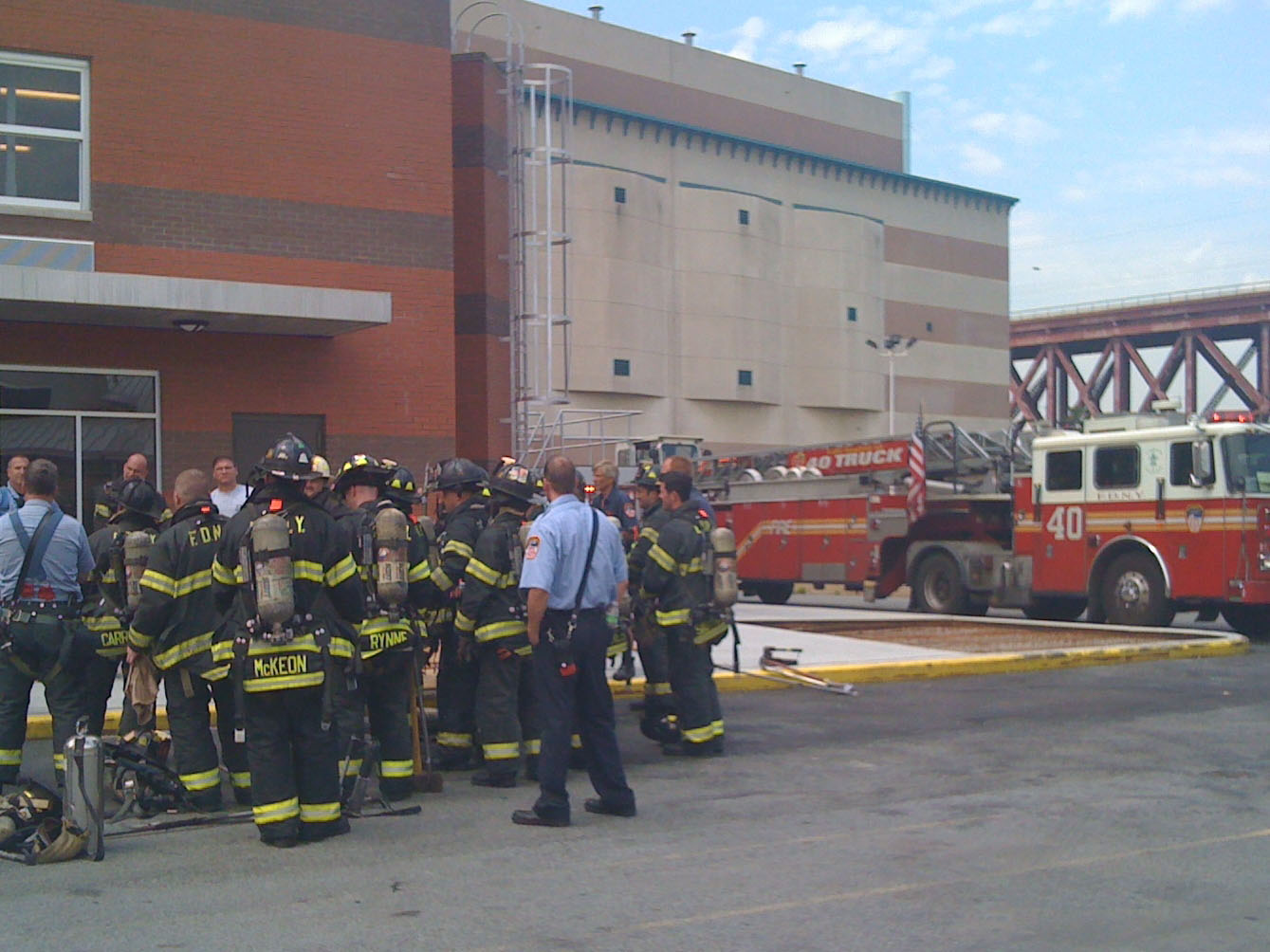 Firefighters in front of the simulator
Actor Denis Leary and the Leary Firefighters Foundation partly backed the project, with the rest of the funding coming from the Department of Homeland Security. Watch our one-on-one interview with Leary.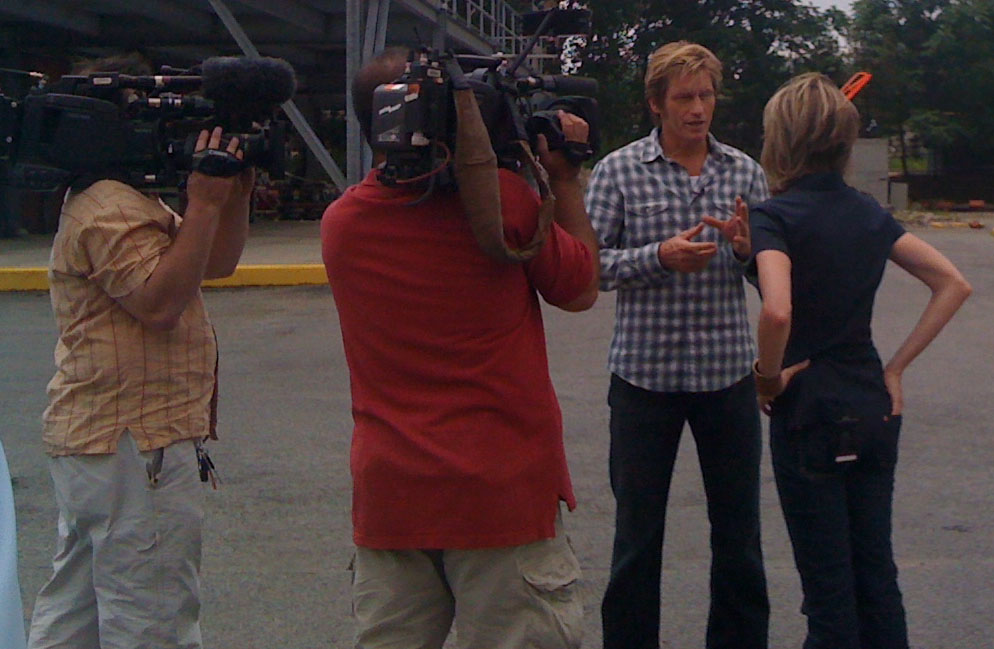 Deb Feyerick interviews Denis Leary on-site
[cnn-photo-caption image=http://i2.cdn.turner.com/cnn/2009/images/07/09/simulator.smoke.building.art.jpg caption="Simulated building fire"]
Every day, all day, different ladder and engine companies come through the facility to train on simulated fires.
The FDNY took us through a drill with a ladder company to see them in action: we saw them combat flames over head, kick doors down, do a gurney rescue down an elevator shaft, and climb through windows.
The facility was the subject of an international symposium in March, where fire fighters from around the country came to learn about the facility to replicate in their own cities, easily applicable to Chicago, Los Angeles, Philadelphia and Washington, DC.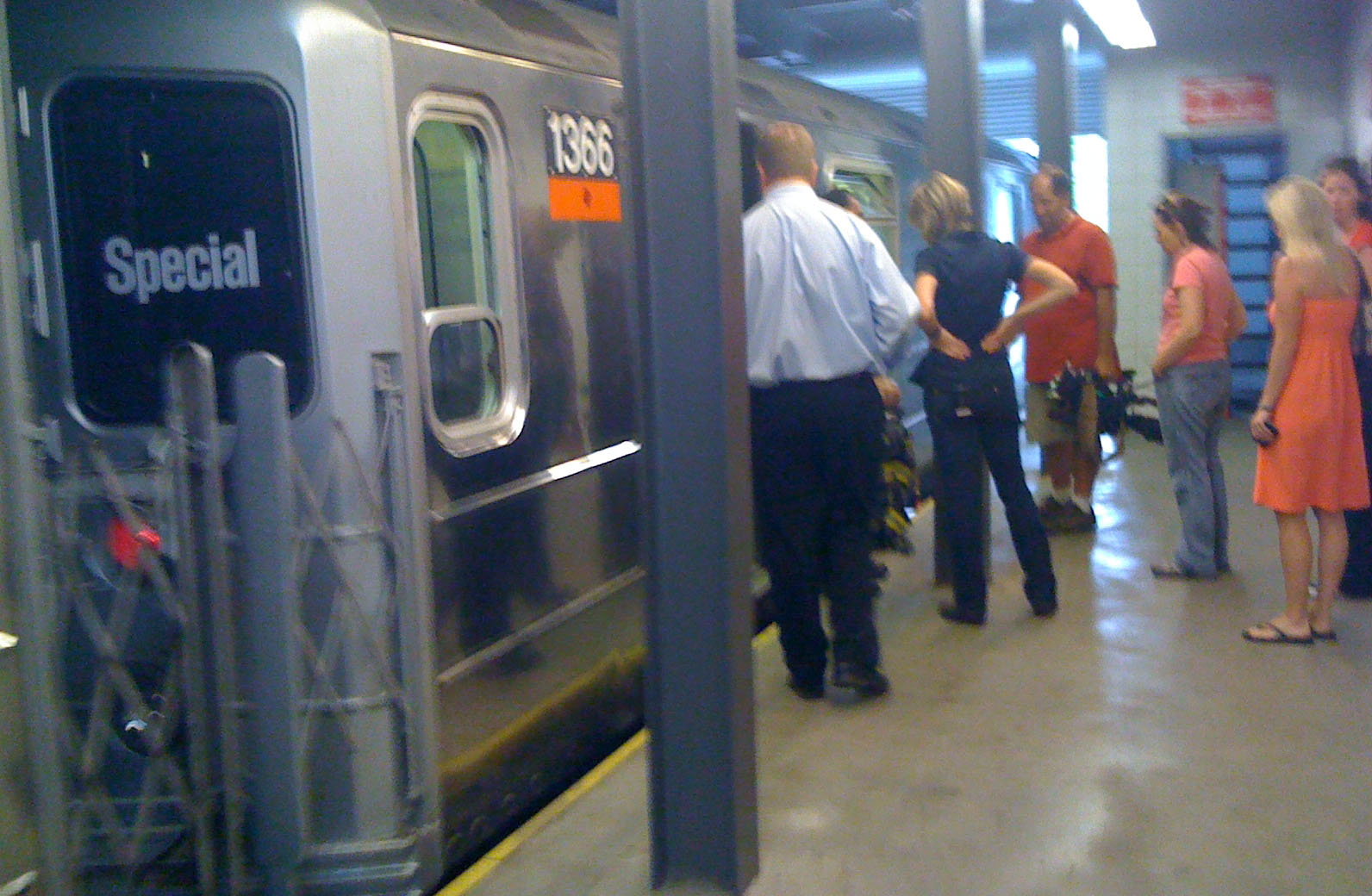 Subway simulator.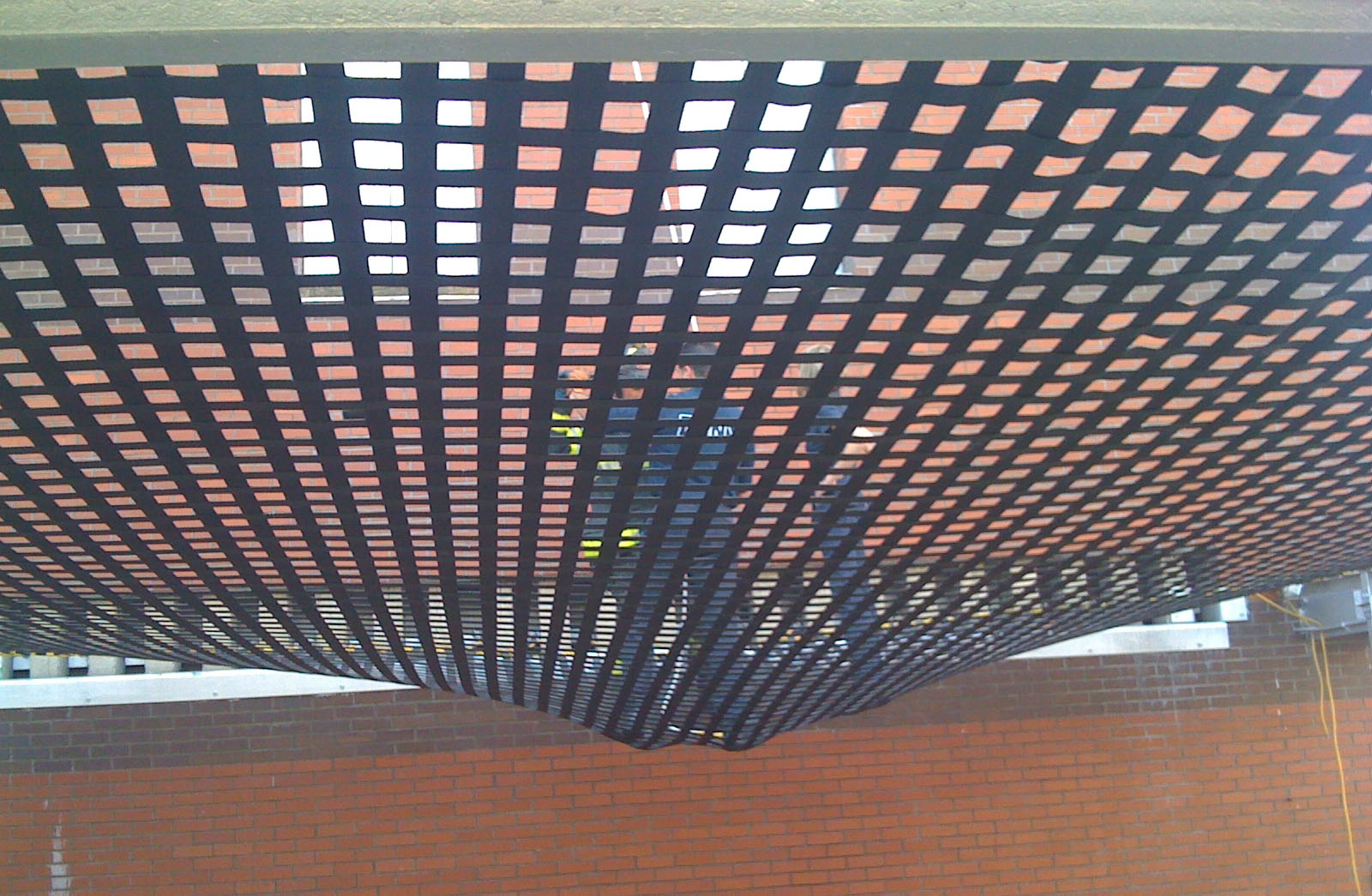 Firefighters on the safety net in front of the building.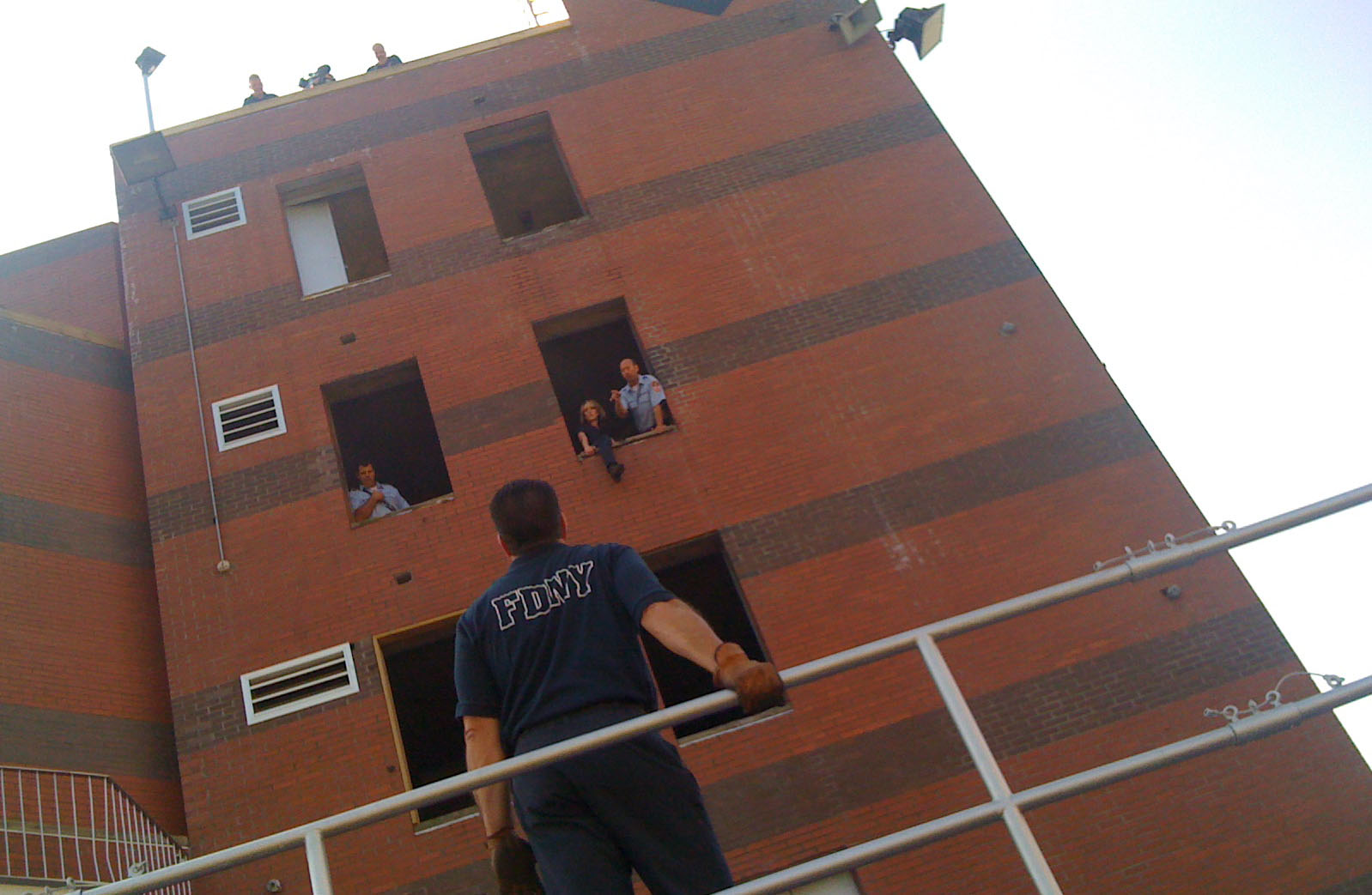 Deb plays victim for the simulation.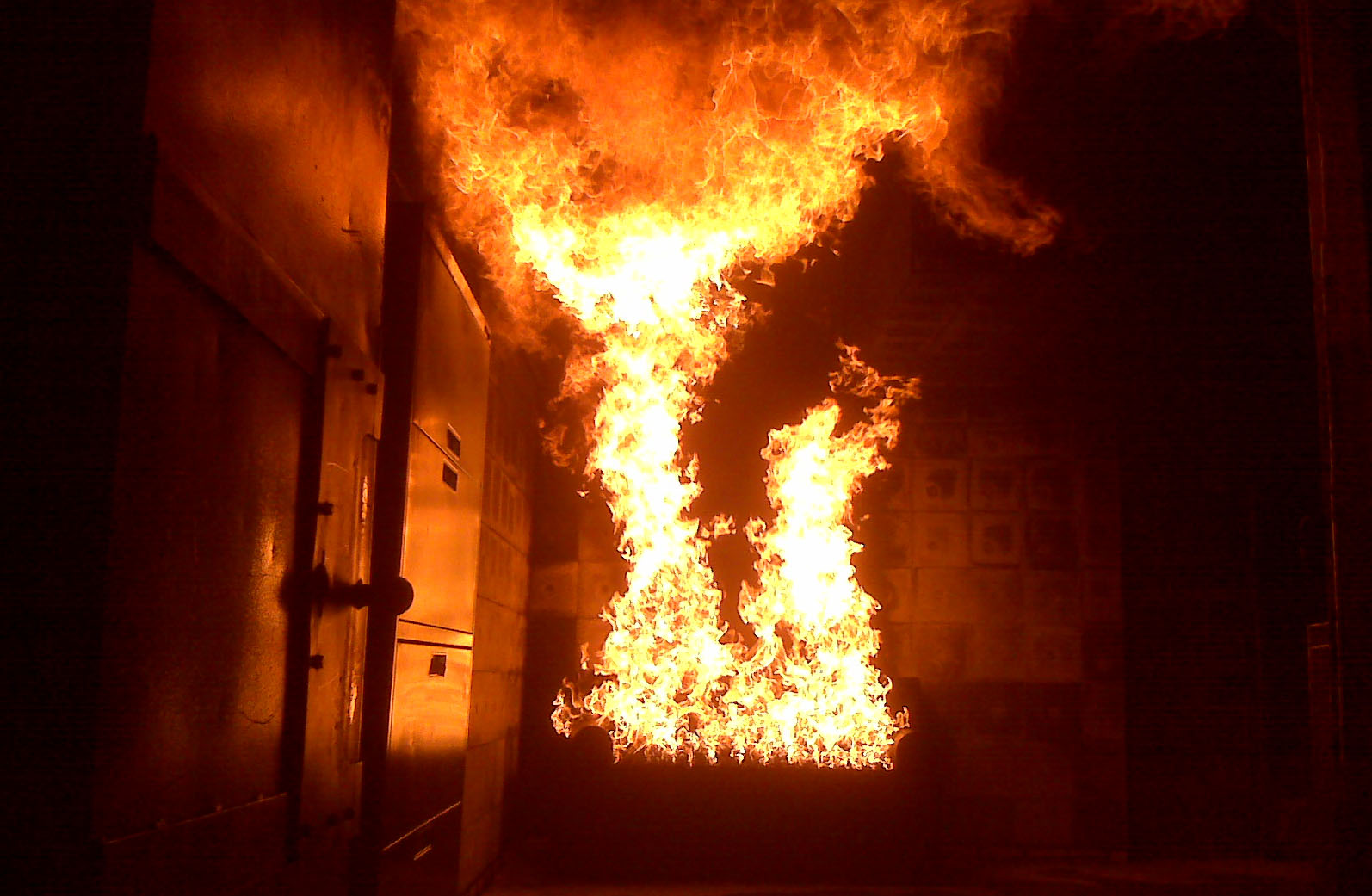 Intense training.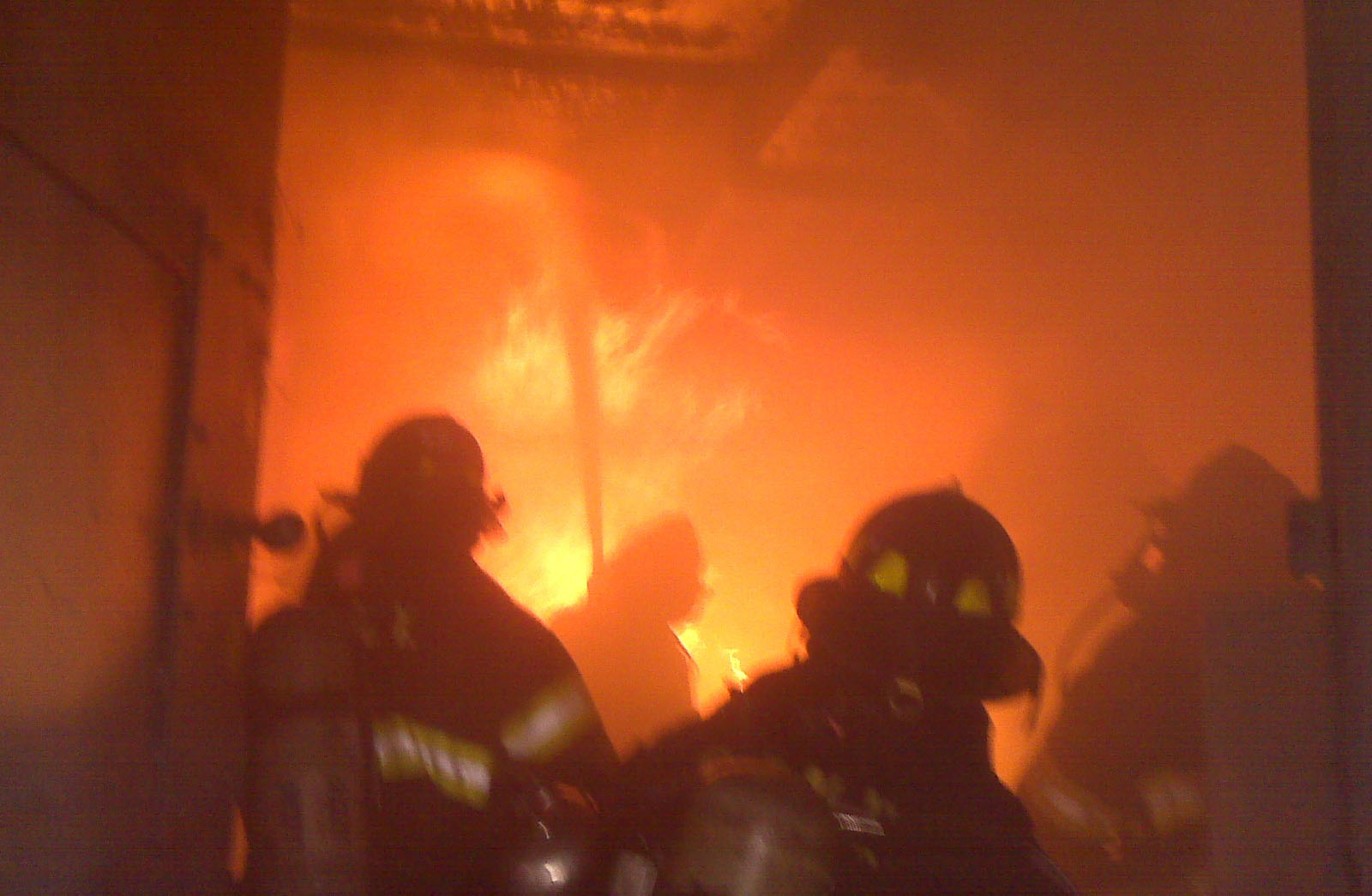 Trainees entering the scene.