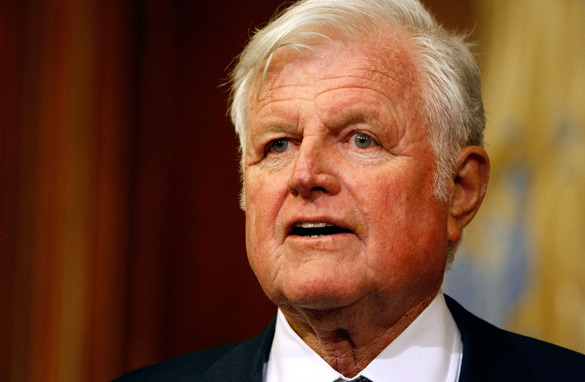 (CNN) - Massachusetts Sen. Edward Kennedy, the patriarch of the first family of Democratic politics, died late Tuesday at his home in Hyannis Port, Massachusetts, after a lengthy battle with brain cancer. He was 77.
"We've lost the irreplaceable center of our family and joyous light in our lives, but the inspiration of his faith, optimism and perseverance will live on in our hearts forever," a family statement said. "We thank everyone who gave him care and support over this last year, and everyone who stood with him for so many years in his tireless march for progress toward justice."
President Obama learned about Kennedy's death at 2 a.m. Wednesday, according to a senior administration official. Obama later called Kennedy's widow to offer condolences.
In a statement, Obama says: "An important chapter in our history has come to an end. Our country has lost a great leader, who picked up the torch of his fallen brothers and became the greatest United States Senator of our time."