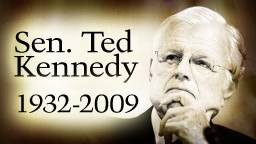 Breaking news this morning:
Sen. Ted Kennedy has died at the age of 77.
Stay tuned to a special edition of American Morning for full coverage of this developing story. We are speaking to special guests all morning about Kennedy's life and career. We're utilizing the worldwide resources of CNN to bring you the latest information.