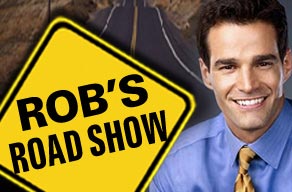 CNN's Rob Marciano is hitting the road this summer.
Surf's up! Today he's at the 24th Annual NKF Pro-Am Surf Festival in Cocoa Beach, Florida.
So far he's been to:
Dog Days – Mystic Seaport, Connecticut
National Tractor Pulling Championships – Bowling Green, Ohio
World Yo-Yo Contest – Orlando, Florida
World's largest yard sale – Dunlap, Tennessee
Where he goes, nobody knows...
But you can decide his next stop – send us your ideas!