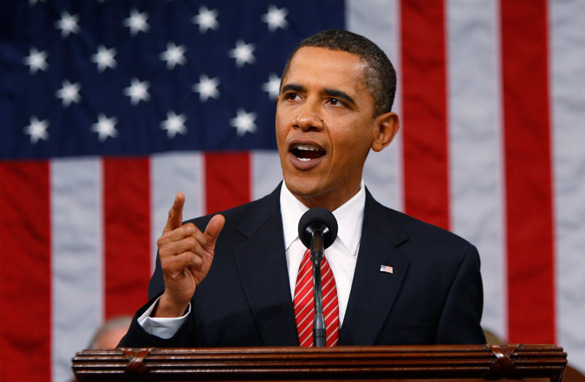 President Obama addresses a joint session of Congress September 9, 2009. (Getty Images)
Here are the big stories on the agenda today:
President Obama selling his health care plan, in a make or break speech to congress, and more importantly to the American people.  The president kept the public option on the table and called on lawmakers to work together.  But one yelled out that he was a liar in the middle of his speech.  Today, whether he could be censured for the outburst.  And whether you went to bed last night with a better understanding of what this is all about?  The entire AM team is breaking everything down for you this morning.  We have reaction from both sides, including former New York Mayor Rudy Giuliani.
It's Bernie Madoff in his own words, telling colleagues how to dance around questions from the SEC.  In a just-released audio recording from 2005, the convicted swindler is heard coaching a potential witness about fooling regulators, saying "you don't have to be too brilliant" to get away with it.  And wait 'till you hear the rest.
Tennis phenom Melanie Oudin's sensational U.S open run is over.  Number 9 seed Caroline Wozniacki of Denmark defeated the 17-year-old American, 6-2, 6-2.  The teen tennis star apparently never expected to get as far as she did.  Her hotel reservation ran out mid week and she had to pack up and move to the hotel next door.  Oudin will be with us live to talk about her amazing ride.