[cnn-photo-caption image=http://i2.cdn.turner.com/cnn/2009/images/09/17/alina.pat.runway.art.jpg caption="Alina and Pat view the pieces from Diane von Furstenberg's Spring/Summer 2010 Collection"]
"Sex and the City" is a huge hit and there's no denying fashion plays a leading role.
So many of the shoes, clothes, bags and accessories the characters wear suddenly become major fashion trends. But that doesn't happen by accident.
The creative genius working behind the scenes, dressing the characters, is a celebrity herself – Patricia Field.
Check out our behind-the-scenes photos by CNN Producer Ethel Bass.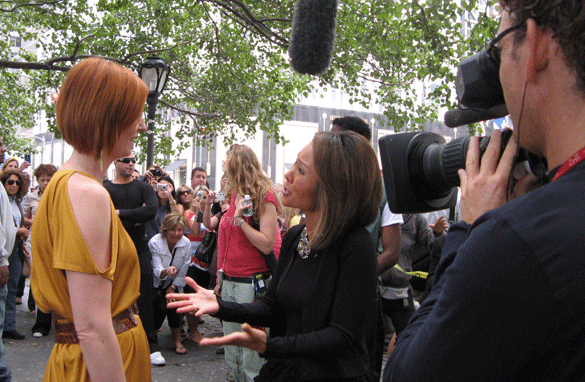 Alina Cho talks to Sex and the City's Cynthia Nixon.