President Obama is heading to Fort Hood Army Post for Tuesday's memorial service, to remember the victims of last week's shooting that left 13 dead, 12 of them U.S. soldiers.
Defense Secretary Robert Gates, Texas Gov. Rick Perry and other dignitaries will also attend the service, which is scheduled to begin at 1 p.m. (2 p.m. ET).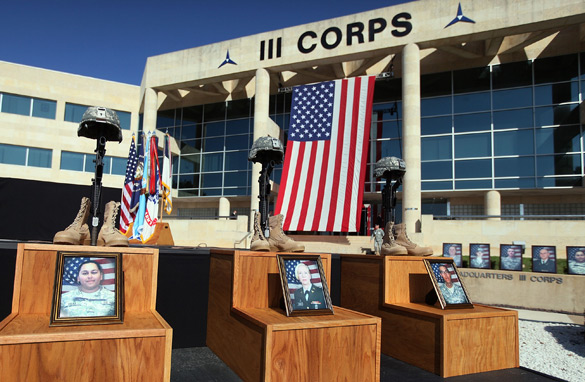 Photographs of victims of the Fort Hood shooting are seen surrounding the podium of the memorial service that President Barack Obama will attend today.
CNN special live coverage of the memorial at Fort Hood begins today at 1:30 p.m. ET. You can see it live on CNN, CNN.com/Live, or on your iPhone with the new CNN app.