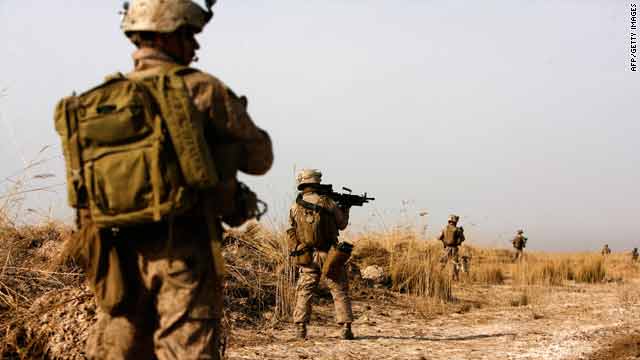 Marjah, Afghanistan (CNN) - Resistance is waning in a major NATO offensive against the Taliban in southern Afghanistan, the nation's officials said Monday, a day after 12 civilians died in a rocket attack by coalition troops.
"Coalition forces are clearing mines and roadside bombings, and facing only scattered resistance" from the Taliban, said Zahir Azimi, the Afghan defense spokesman.
The troops met almost no resistance on Monday, unlike Sunday, said Hanif Atmar, the Afghan minister of interior affairs.
"Progress is being made on all fronts," he said.
However, CNN's Atia Abawi, who is embedded with Marines in Marjah, said the coalition forces were still battling militants, facing sporadic gunfire.
About 15,000 Afghan and NATO forces are taking part in Operation Moshtarak, the biggest offensive since the Afghan war started in 2001. The assault aims to wrest control of the town of Marjah and surrounding areas from the Taliban.