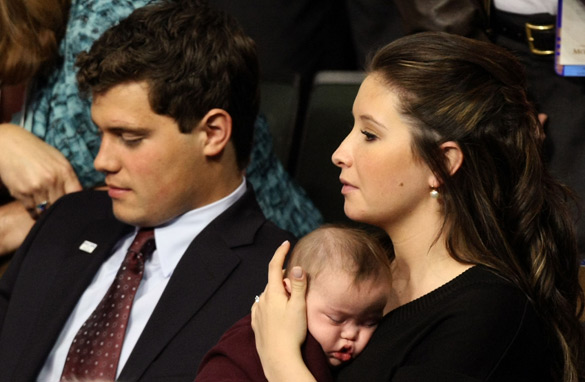 (CNN) – Bristol Palin and the father of her child, Levi Johnston, are engaged, the magazine Us Weekly reported Wednesday.
The couple told Us Weekly that former vice presidential candidate Sarah Palin did not know about their plans until now.
"We got engaged two weeks ago," the magazine quotes 19-year-old Bristol Palin as saying. "It felt right, even though we don't have the approval of our parents."
Sarah Palin has not yet commented on the report.
"It is intimidating and scary just to think about what her reaction is going to be. Hopefully she will jump on board," the magazine quotes Bristol Palin as saying. Watch